The Conner Mission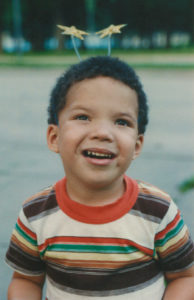 The Conner Training Connection's mission is to support Iowans with disabilities to live as fully participating members of their communities through the provision of training resources and technical assistance to consumers, their family members and service providers, and other disability advocates. The Conner mission, in short, is advancing community living.
Advancing Community Living
The Training Connection accomplishes this through provision of direct financial support to individuals transitioning from Iowa's two Resource Centers under the Money Follows the Person (MFP) program, dissemination of best practices in community transition through publication of its quarterly newsletter, "Possibilities in Education and Training," and administration of this website.
Administration and Funding
The Conner Training Connection is housed at the Center for Disabilities and Development, Iowa's University Center for Excellence in Developmental Disabilities (Iowa's UCEDD). It is funded by an annual appropriation to the Iowa Department of Health and Human Services.
Evert Conner
Evert Conner never ceased to amaze and inspire people around him. Regardless of the nearly 36 years he lived in institutions, he remained trusting, full of energy and hope, and eager to give to others. When he was finally placed in the community, he became an active member of his church, took typing and computer lessons, worked for Goodwill Industries, and was a library volunteer and messenger at University Hospitals in Iowa City.
Conner lived in a group home, but continued working on his ultimate goal – to live in his own apartment. He died on October 1, 1993, after being out of the institution for six short years, the best years of his life.
Conner vs. Branstad
Evert Conner vs. Governor Branstad – What's it About? Plaintiffs filed this action on December 8, 1986, challenging the continued institutionalization of Evert Conner at the former Glenwood State Hospital-School (now Glenwood Resource Center). Conner was kept there despite 11 years of recommendations by professional staff that he be moved into the community. Conner and the class he represented have a constitutionally-protected liberty interest in residing in the least restrictive living environment, consistent with qualified professional judgment.
The class consists of all persons who are or may become residents of the Glenwood or Woodward Resource Centers, and who could be placed in community-based living environments, but who remain in congregate settings. In 1990, plaintiffs amended the complaint to name additional plaintiffs and broaden the scope of the litigation to include a general challenge to institutional conditions.
The 1994 settlement, known as the Conner Consent Decree, included a provision requiring the state of Iowa to develop a training resource to facilitate the transition of individuals residing in Resource Centers to community-based settings.
Olmstead
In 1999, the U.S. Supreme Court ruled it is illegal to force individuals with disabilities to live in institutions to receive the supports and services they need. This ruling, called the Olmstead Decision, means that everyone has the right to a life in the community. This includes the right of individuals with disabilities to choose the community they wish to live in, with access to the services, programs and activities they need to participate fully in the life of that community.
Olmstead in Iowa
Additional information about the history of Olmstead activities in Iowa or about Olmstead activities in other states can be found at the website of Iowa's Olmstead Consumer Task Force.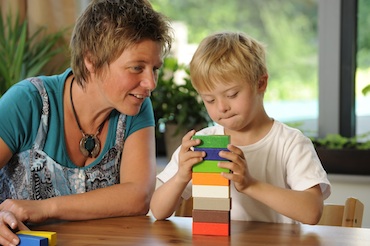 Money Follows the Person
The Iowa Training Connection supports individuals with disabilities served through Iowa's Money Follows the Person (MFP) program in moving from Iowa's two Resource Centers to the communities of their choice. Since 2009, MFP has assisted more than 600 Iowans in reaching their goal of life in the community. Learn more about the MFP program here.