Administration for Community Living
The Administration for Community Living (ACL) brings together the efforts and achievements of the Administration on Aging, the Administration on Intellectual and Developmental Disabilities, and the HHS Office on Disability to serve as the Federal agency responsible for increasing access to community supports, while focusing attention and resources on the unique needs of older Americans and people with disabilities across the lifespan.
The ACL has a new Community Living page to provide more support and information so that people, regardless of age or disability, can live in communities of their choice. Visit the new Community Living page.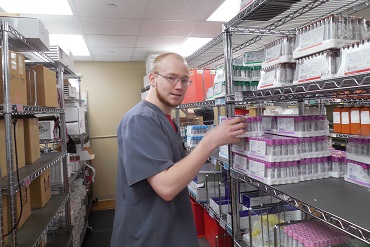 Conner Training Connection
The Conner Training Connection supports Iowans with disabilities to live as fully participating members of their communities. The Training Connection provides training resources and technical assistance to consumers, family members, service providers, and advocates. It also provides direct financial support to individuals transitioning from Iowa's two Resource Centers under the Money Follows the Person (MFP) program. The Training Connection disseminates best practices in community transition through publication of its quarterly newsletter, "Possibilities in Education and Training," and administration of this website.
Iowa Association of Community Providers
The Iowa Association of Community Providers (IACP) offers its members the opportunity to attend a variety of trainings throughout the year. Attendees of IACP trainings experience sessions that prepare them to succeed in today's competitive human services environment. IACP offers documentation training, leadership training, online training, and SAFE training, all of which are available for a minimal fee. Learn more about IACP.
Iowa Medicaid Enterprise
Home and Community-Based Services Waiver Program
Iowa Medicaid Enterprise (IME) administers seven Home and Community-Based Services (HCBS) waivers that provide service funding and individualized supports to make it possible for eligible Medicaid recipients to stay in their own homes or communities rather than live in a medical institution. The waivers serve seniors, children with mental health disorders, and individuals who experience a variety of disabilities. Two HCBS waiver programs, known as "Consumer Choices Option" and "Consumer-Directed Attendant Care," give consumers more control over how to choose in-home services and supports. Learn more.
Money Follows the Person
The Iowa Training Connection supports individuals with disabilities served through Iowa's Money Follows the Person (MFP) program in moving from Iowa's two Resource Centers to the communities of their choice. Since 2009, MFP has assisted more than 798 Iowans in reaching their goal of life in the community. Learn more about the MFP program.
Olmstead
Iowa Olmstead Consumer Task Force
In 1999, the U.S. Supreme Court ruled it is illegal to force individuals with disabilities to live in institutions to receive the supports and services they need. This ruling, called the Olmstead Decision, means that everyone has the right to a life in the community. This includes the right of individuals with disabilities to choose the communities they wish to live in, with access to the services, programs and activities they need to participate fully in the life of that community.
Information about the history of Olmstead activities in Iowa and other states can be found at Iowa's Olmstead Consumer Task Force website.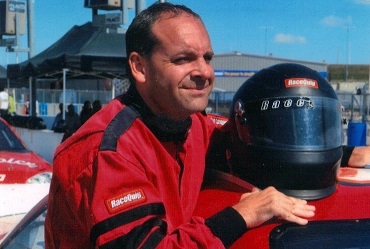 The National Council on Independent Living
The National Council on Independent Living (NCIL) advances independent living and the rights of people with disabilities. NCIL represents Centers for Independent Living (CILs) and Statewide Independent Living Centers (SILCs) around the country. NCIL promotes a world in which people with disabilities are valued equally and participate fully. Learn more about independent living at the NCIL website.
CILs support community living and independence for people with disabilities. CIL programs promote the belief that all people can live with dignity, make their own choices, and participate fully in society. These programs provide tools, resources, and supports for people with disabilities to promote equal opportunities, self-determination and respect. Find a CIL in your area.